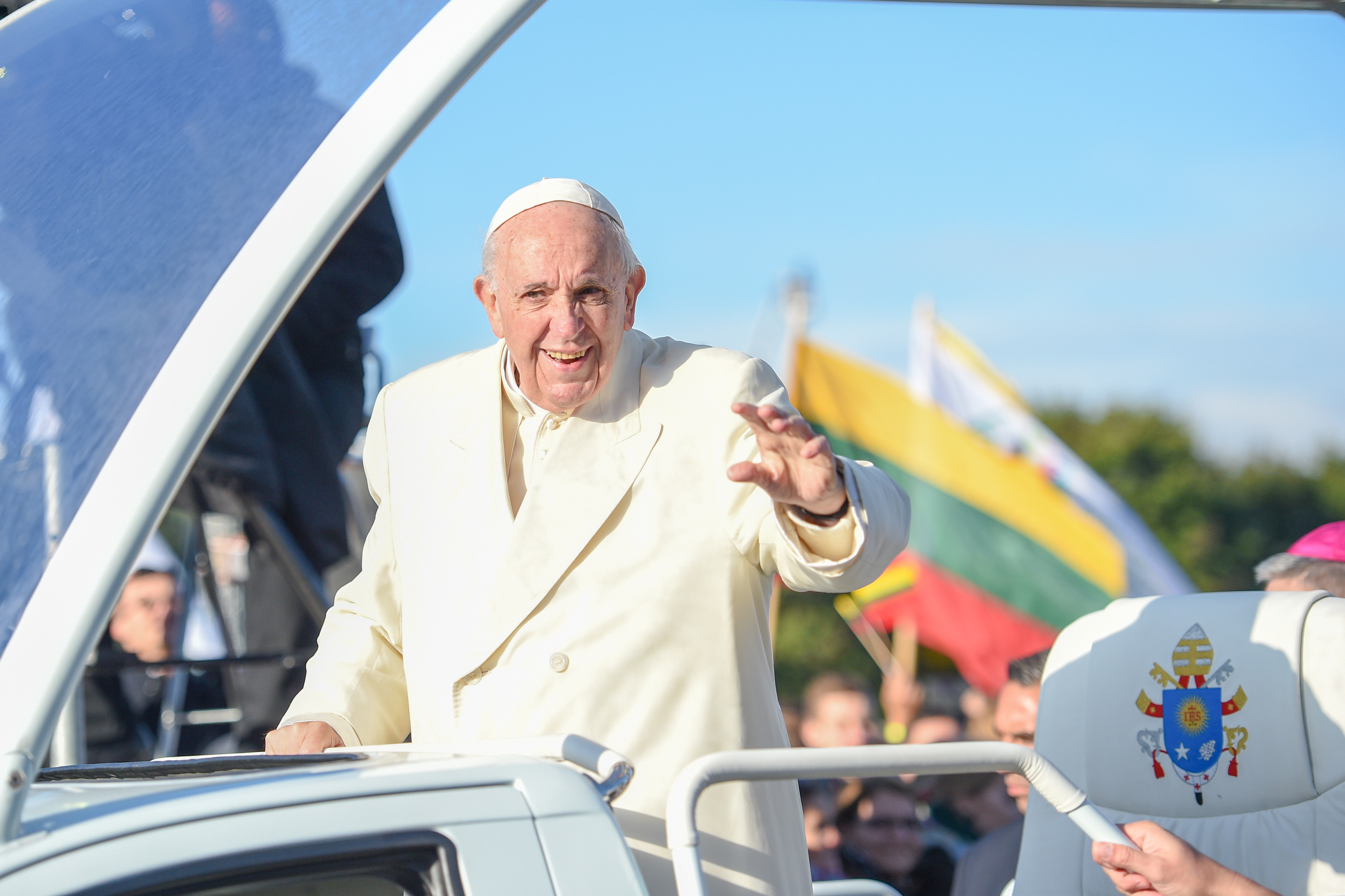 23 September Kaunas Cathedral Basilica. Meeting with priests, monks, nuns, and seminarians Holy Father, please accept our cordial thanks for your meeting …
You too can help support the organization of the pope's visit with a donation. Every contribution is valuable and important.
May God bless you for your generosity!
Send your support to: 
Vilniaus Arkivyskupija, legal entity code 192059489
Šventaragio g. 4, LT-01122 Vilnius, Lithuania
Bank account no. LT 95 7044 0600 0114 5219
Details: Support for the organization of the pope's visit